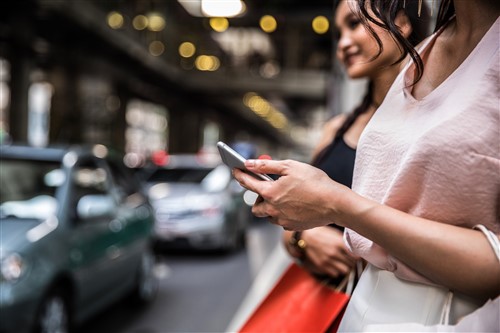 Insurance seems to have caught the eye of some far-reaching companies in recent weeks – if it's not Amazon, then it's Tesla – and now you can add another name to that ever-growing list.
This time it is Uber's rival BlaBlaCar, which has its headquarters in Paris, France, and has attracted some 50 million drivers and passengers to its app, which is looking to potentially step into the insurance realm.
That is according to a Bloomberg report, which outlines that a team of 10 at the company's headquarters is looking at an insurance brokerage that could potentially sell packages that are, unsurprisingly, tailored for ride-sharing – a necessary step as more and more drivers and riders seek protection for their trips. The firm has, reportedly, collected plenty of data to back up its plans, including route information and peer reviews.
"The long-term vision is that we could become an insurance broker based on driver ratings and other data we collect about travel routes," co-founder and chief executive officer Nicolas Brusson outlined in a Bloomberg interview. "We could become a new distribution channel for insurance on the Blablacar user platform. It's a side business that could dominate revenue."
Of course the move by Blablacar raises up that old debate once more – will people continue to buy their own cars or will they increasingly shift towards ride-sharing and car-pooling? Insurers have certainly taken note of the discussion – already AXA SA had established links with the likes of Deliveroo and Uber Technologies and even has its own unit – known as AXA Partners – dedicated to the area. It wants its insurance to be included in every trip throughout France, the UK and the rest of Europe.
Now it seems that the tech companies themselves are looking to steer insurance towards their customers and potentially even price insurance offers – dangerous territory for established insurers if the concept takes off.
---
Source: InsuranceBusiness