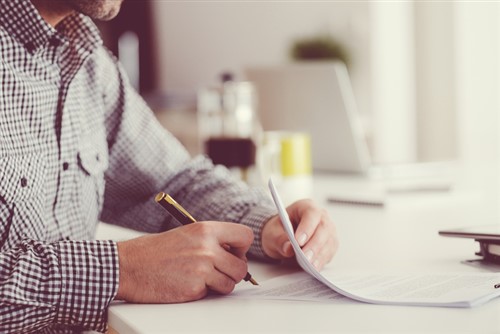 The claims process is what makes or breaks an insurer-customer relationship – and insurers need to make sure they're using the best tools if they want to maintain that relationship.
A report by EY has found that insurers need to improve their claims processes to impress their customers, not just to make internal efficiencies. Data analytics and AI are the way forward.
The claims process is the only true interaction insurers have with their insureds. And, according to the report, a whopping 87% of policyholders believe the claims experience impacts their decision to remain with their carrier.
"In the low-touch relationship between consumers and their insurance companies, claims handling may represent the most important and meaningful interactions," the study said. "That is why insurers are advised to look beyond mere cost savings and seek a richer, more data-driven and analytics-enabled customer experience that incorporates artificial intelligence (AI) and other advanced technologies.
"Insurers that get it right will transform claims from a necessary back-office function into a source of competitive advantage, market differentiation and increased customer loyalty."
The problem, as EY has seen it, is that "claims processing workflows are currently engineered primarily for adjuster efficiency, not for maximizing customer experience."
The opportunity, then, is to introduce efficiencies that improve internal workflows, and also improve the customer experience.
According to the report, the tools to make this work include advanced telematics data (including instantaneously capturing auto crashes, to automatically trigger first notification of loss entries), integrated chatbots (to manage conversations with claimants, trigger claims updates, and initiate payments), and a secure payment system (that receives prompts from the chatbot AI).
These "futuristic" technologies are already all available and fit for purpose. But it can take a leap of faith to entrust processes to new technology. As the report states: "Culture and a willingness to embrace change also matter … Many insurers must overcome risk-averse cultures to encourage experimentation and 'fast failures' in the spirit of learning what works."
And, in time, who knows where these tech efficiencies and data mining could take us.
Rob Dietz, EY principal and report co-author, said carriers could one day pre-empt claimants to get the ball rolling on claims.
"What does a better experience look like?" he asked. "Imagine an insurer that anticipates a claim before it's filed and reaches out to a policyholder first. Or, a carrier that proactively handles communication with service providers resulting from knowledge of an issue before a claim is filed and you begin to see the power that data and analytics can harness."
It's up to insurers to make the move – and take a deep dive – into the data and AI realm, lest they get left behind, EY executive director and report co-author David Bassi said.
"As data becomes more available and analytical capabilities in insurance mature, savvy insurers will deploy those capabilities to benefit their claimants," he said. "The benefits will be an enhanced claimant experience, based on more informed interaction, as well as getting to settlement more efficiently and effectively during a stressful time.
"The increased competition for customer retention is also growing too severe to ignore. While the exact timeline and process for each organization should be tailored – there is no silver bullet – insurers are feeling the pressure to begin digitizing claims in the present to get ahead."
---
Source: InsuranceBusiness